Adipurush Movie Review Latest and Cast, Budget
Storyline: A story based on Indian mythology that shows how good wins against evil.
Adipurush Movie Intersting Details:-
The first preview of the movie was shown in Ayodhya. Prabhas, Kriti Sanon, and director Om Raut also went to the Ayodhya Ram Janmabhoomi Temple and paid their respects at the sacred location.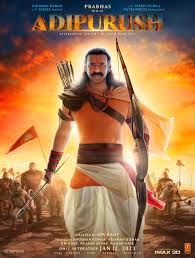 Adipurush is a movie that is inspired by "The Ramayana," an ancient Indian epic written by sage Valmiki. The Ramayana is one of the two significant epics in Hinduism, known as the Itihasas or histories, with the other being the Mahabharata, compiled by Ved Vyasa. The Ramayana is considered one of the most important literary works in ancient India, and it has greatly influenced art and culture in the Indian subcontinent and Southeast Asia, except for Vietnam.
Adipurush' is considered the costliest Indian film ever created, with a rumored budget of Rs 700 crore. The movie has been in the making for nearly two years and has involved a lot of research and development to faithfully capture the essence of the story.
The music for both the Hindi and Telugu versions of the movie is created by Ajay-Atul and Sachet-Parampara. The first song, called "Jai Shri Ram," was released in a shorter version on April 6, 2023, on the occasion of Hanuman Jayanti. The full version of the song was released on May 20, 2023, in Hindi, Telugu, and dubbed versions in Tamil, Kannada, and Malayalam. The second song, titled "Ram Siya Ram," was released on May 29, 2023.
Devdutta Nage, who portrays Bajrang (Lord Hanuman) in Adipurush, gained popularity in Maharashtra by portraying the character of Lord Khandob in the Marathi television series "Jai Malhar." He became well-known in many households through his performance.
Before the film's release, the creators of Adipurush made a special announcement. They decided to dedicate one seat in every theater to Lord Hanuman, and that seat would always remain unoccupied. Lord Hanuman is known for being a devoted follower of Lord Ram, and as the main messenger and advocate of His devotion, it is believed that Lord Hanuman has the privilege to listen to and enjoy the stories and adventures of Lord Ramchandra.
Saif Ali Khan's portrayal of Ravan in the movie received strong criticism, leading to the decision to hide his appearance in the trailers.
Adipurush Full Movie Details Director, Budget and Cast
Release Date : 16 June 2023
Country Of Origin : India
Budget : Nearly 700 Crores
Languages: Hindi, Telugu, Tamil, Malayalam, Kannada.
Movie Time: 2 hours 59 Minutes
Starring: Prabhas, Kriti Sanon, Saif Ali Khan, Sunny Singh, Devdatta Nage, Vatsal Sheth, Sonal Chauhan, Trupti Toradmal
Director: Om Raut
Producers: Bhushan Kumar, Krishan Kumar, Om Raut, Prasad Sutar, Rajesh Nair, Vamsi, Pramod
Music Directors: Ajay-Atul, Sanchit Balhara, Ankit Balhara
Cinematography: Karthik Palani
Editor: Ashish Mhatre, Apurva Motiwale Sahai
Adipurush Full Movie Story Storyline
Adipurush is a movie that focuses on the Yuddha Kanda, a significant part of the Ramayana. The story begins with Lord Rama, also known as Raghava (played by Prabhas), being banished from his kingdom Ayodhya for 14 years due to his father Dasaratha's decree. This decision is influenced by Kaikeyi, Dasaratha's younger wife and Bharata's mother, who wants her own son to be crowned king. Sita, also known as Janaki (played by Kriti Sanon), and Lakshmana, also known as Seshu (played by Sunny Singh), join Lord Rama in his exile.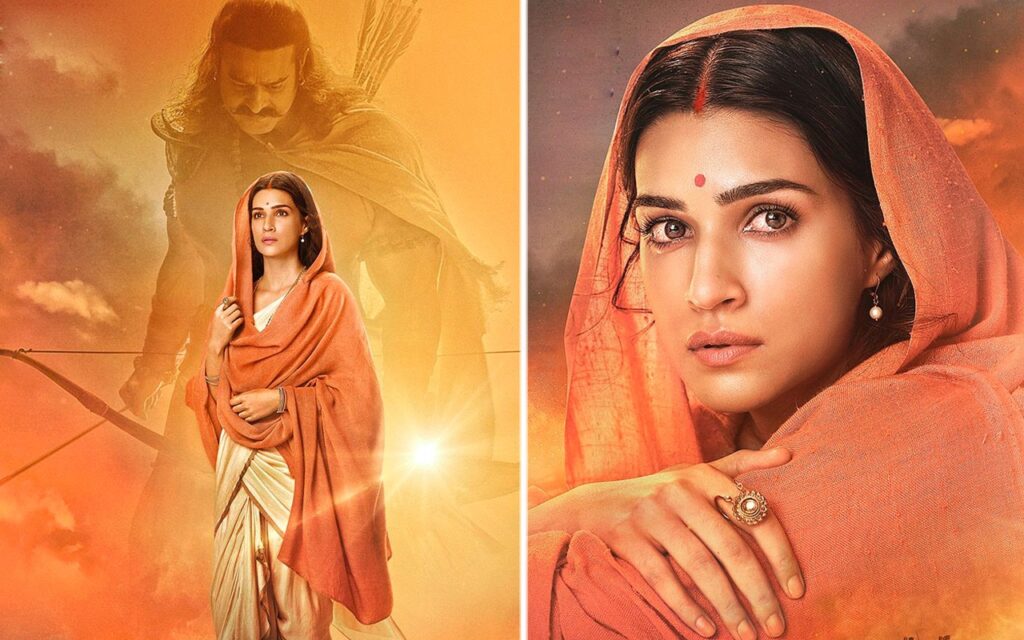 One day, the demon king Ravana (played by Saif Ali Khan) kidnaps Sita by luring Rama and Lakshmana away with a magical deer. Later, Rama encounters Hanuman (played by Devdutta Nage), and the rest of the story revolves around how Lord Rama defeats Ravana and rescues Sita.
Adipurush Movie Day 1 Rating: 3.5/5
Adipurush Movie Songs Download
Jai Shri Ram
Ram Sita Ram
Shivoham
Priya Mithunam
Huppa Huiya
All Songs Link
Adipurush Full Movie Download – Link
Adipurush Movie Official Trailer Hindi:
Adipurush Movie Official Trailer Telugu:
Download Free Vidoes and Whastapp Status on this New App:- Download Now