Student Loan Forgiveness Highlights: –
The US government, led by President Biden, has said that they have cancelled $39 billion in student loans. This will help 804,000 people who were paying back their loans based on how much money they make. The government made some changes to the loan plans to make this happen.
This week, the Biden administration announced that they will be forgiving nearly $40 billion in student loans under a one-time student debt relief program. This is just the first wave of what is expected to be one of Biden's most significant loan forgiveness initiatives, helping 800,000 borrowers who qualify.
U.S. Secretary of Education Miguel Cardona said in a statement on Friday, "For far too long, borrowers fell through the cracks of a broken system that failed to keep accurate track of their progress towards forgiveness. Today, the Biden-Harris Administration is taking another historic step to right these wrongs and announcing $39 billion in debt relief for another 804,000 borrowers."
Fixing Past Student Loan Payment Issues with IDR Account Adjustment Forgiveness
The Biden administration has introduced a one-time program called the IDR Account Adjustment, which provides $40 billion in student loan forgiveness. This program was created to fix problems with Income-Driven Repayment (IDR) programs that have been ongoing for years.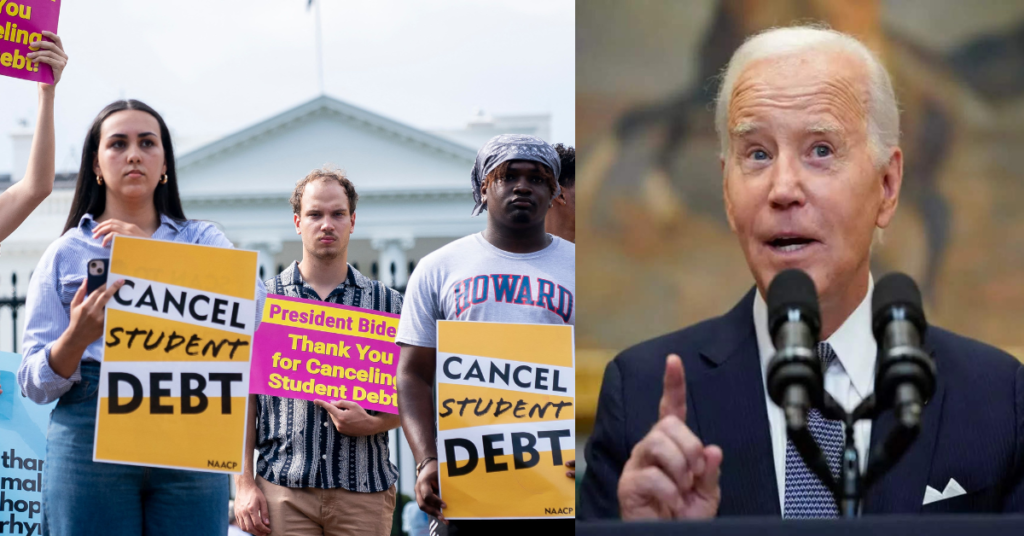 IDR programs offer affordable payments based on a borrower's income and the possibility of loan forgiveness after 20 or 25 years. However, due to administrative issues and poor oversight, many borrowers faced problems that prevented them from achieving loan forgiveness. Some were even directed towards costly forbearances, which increased their loan balance and did not contribute towards loan forgiveness.
How to Qualify for the New Student Loan Forgiveness Plan
According to the announcement made on Friday, borrowers who have made payments for either 20 or 25 years of qualifying months are eligible for the new student loan debt forgiveness program.
According to the Higher Education Act and the Department's regulations, a borrower can have their loan forgiven after making 240 or 300 monthly payments. This is equivalent to 20 or 25 years on an Income-Driven Repayment (IDR) plan or the standard repayment plan. The specific loan type, when the borrower first took out the loan, and the current IDR plan they are enrolled in, all determine eligibility for forgiveness.
How to Make $10000 Months using Chatgpt – Check Now
Download Latest Whastapp Status saver and Instagram Reel downloader App on Play Store- Download Now