Dussehra 2023: Vijayadashami, also popularly known as Dussehra, is a special occasion that holds deep significance for Hindus.It is also known as Vijayadashami. Because it is celebrated at the occasion of the nine-day Navratri, the date varies each year.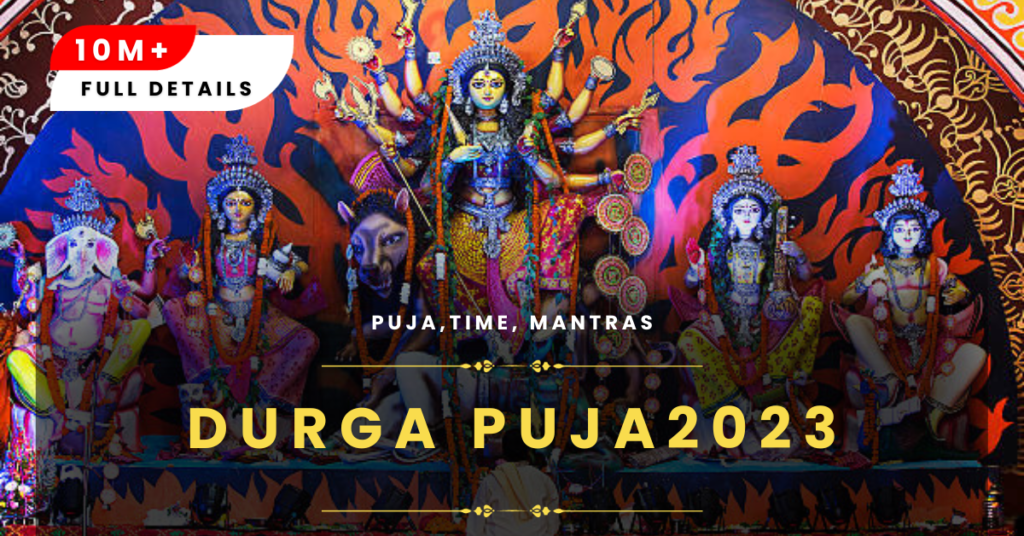 Dussehra 2023 date and Speciality
Dussehra, also known as Vijayadashami, is a Hindu festival celebrated annually on the last day of Navaratri. It is celebrated on the tenth day of the Ashwin month of the Hindu calendar. Every year, this festival falls in the months of September and October.
It is celebrated on the occasion of victory over evil or Adharma. On Dussehra, people worship Maa Durga to seek her blessings.
During this Dussehra festival, many devotees fast for 10 days to seek the blessings of Maa Durga. Some people celebrate this festival on the occasion of Lord Rama's victory over Ravana. On this day, people burn effigies of Ravana, and this event is held on a large scale at the Ram Lila Maidan.
Dussehra is mostly celebrated in all states of India with daily puja with aarti, popular garba dance, prasad distribution, and the conducting of kathas.
Navratri start date 2023 or Dussehra start date 2023
Dussehra or Navaratri is a 10-day festival celebrated on the occasion of two significant events. One commemorates Lord Rama's victory over Ravana, while the other marks Goddess Durga's triumph over Mahishasura. This festival symbolizes the triumph of virtue over evil. It holds great importance in the Hindu calendar, so observing the correct dates and times is crucial before initiating any event or puja. Now, let's take a look at the important dates of this festival in the table below.
| | |
| --- | --- |
| Festival Name | Dussehra or Vijaydashami |
| History | LORD RAMA VICTORY AND GODDESS DURGA VICTORY |
| START AND END DATES | October 15, 2023, to October 24, 2023 |
| Vijaydashami Date | October 24, 2023 |
| PUJA TIME | 01:58 PM and 02:43 PM on October 24,2023 |
| POPULAR PROGRAM | RAM LILA |
How to do Dussehra 2023 puja
Dussehra 2023 Pooja Samagri
Idol or Images of Durga Maa
Cow Dung
Jhuwar (grain grown during Navratri)Roli, chawal, kalava, flowers
Fruits and Sweets
Money for offering
Mooli, Chawal, Flowers
Dusshera 2023 Pooja Vidhi
Certainly, here's a step-by-step guide on how to perform Dussehra puja from Start:
Preparation:
Begin by taking a purifying bath and wearing clean clothes.
Choose a clean and quiet place for the puja, preferably facing east or north.
Idol or Image Setup:
Place an idol or image of Lord Rama in the center of your worship area.
You can also include idols or images of Goddess Durga and other deities if desired.
Decorate the idols or images with flowers, garlands, and other offerings.
Kalash Setup:
Set up a Kalash (a holy water vessel) filled with clean water near the deities.
Decorate the Kalash with mango leaves, a coconut, and turmeric.
Offerings:
Light a diya (oil lamp) and incense sticks to purify the atmosphere.
Offer fruits, sweets, and other dishes that are considered the favorite foods of Lord Rama.
Prayers and Mantras:
Begin the puja by chanting mantras dedicated to Lord Rama and Goddess Durga.
Recite verses from the Ramayana or other sacred texts that narrate the story of Lord Rama's victory over Ravana.
Aarti:
Perform the aarti by circling the diya or camphor flame in front of the deities in a clockwise direction.
Tika and Prasad:
Apply tika (vermilion) to the deities and then to yourself as a mark of blessings.
Distribute prasad (blessed food) to family members and guests.
Ravana Effigy (Optional):
If you have a Ravana effigy, you can symbolically destroy it to represent the victory of good over evil.
Feast:
Conclude the puja by having a special meal with your family and friends, sharing the prasad.
Charity:
– Dussehra is a time for acts of charity and kindness. Consider making donations or helping those in need.
Seek Blessings:
– Finally, seek the blessings of the divine for the well-being, happiness, and success of your family and loved ones.
Perform the puja with devotion and purity, and may it bring you joy, prosperity, and peace.
Important and PowerFul Mantras on Dusshera Puja
Om Shri Ramaya Namah: This mantra is a dedication to Lord Rama, symbolizing his divine qualities and seeking his blessings for courage, strength, and righteousness.
Om Durgaye Namah: Chant this mantra to honor Goddess Durga. It invokes her protection, strength, and the removal of obstacles and negative energies.
Om Mahishasura Mardiniye Namah: This mantra is dedicated to Goddess Durga as the slayer of the demon Mahishasura. Chant it to seek her assistance in overcoming challenges and adversaries.
Om Navdurga Swaha: Chant this mantra to pay homage to the nine forms of Goddess Durga. It invokes their blessings for various aspects of life, including health, wealth, and knowledge.
Om Vijayaya Namah: This mantra celebrates victory and can be chanted to invoke success and triumph in your endeavors, mirroring the spirit of Dussehra.
Remember to chant these mantras with devotion, focusing on their meanings and the positive energy they bring to your life.
Many People Worship different Goddess on each of Dushhera festival. Here is a List of Goddess worshipped on each day of Festival.
Day 1:-
Goddess Durga: She is the most widely celebrated goddess during Dussehra, symbolizing feminine power and the victory of good over evil.
Day 2:-
Goddess Lakshmi: Worshiped for wealth and prosperity.
Day 3:-
Goddess Saraswati: Revered for knowledge and wisdom.
DAY 4:-
Goddess Kali: Often worshiped for protection and courage.
DAY 5;-
Goddess Chamundeshwari: A form of Durga, she represents strength and valor.
DAY 6:-
Goddess Annapurna: The goddess of food and nourishment.
DAY 7:-
Goddess Parvati: The divine consort of Lord Shiva.
DAY 8:-
Goddess Gayatri: Symbolizes the power of the sun and knowledge.
DAY 9:-
Goddess Bhadrakali: Worshiped for her fierce and protective nature.
DAY 10:-
Goddess Mahalakshmi: Another form of Lakshmi, revered for wealth and abundance.
Food Items to Offer As Prasad in Dussehra
Fruits: Bananas, Apples and Coconut.
Halwa: carrots, pumpkin and moong dal
Sweets: Ladoos, Burfi and Kheer.
Savory: Poori, Puran poli and Dal paratha.
Kheer: Made with Milk, Misri and Rice with Dried Fruits and Safforn.
When is Dussera holiday 2023
In this year 2023 Dushhera holiday is decalred on Ocotober 24,2023. On this All Banks,Major Industuries and workplaces and Schools we be closed.
Dussehra 2023 Special:-Durga maa aarati
जय अंबे गौरी आरती:
जय अंबे गौरी, माँ, तेरे दिव्य रूप की जय।
तुझे रक्तचंदन और उज्ज्वल हार सजाते हैं,
तेरे श्रीमुख के चिन्ह के साथ।
तुझे एक मिलियन सूरज और चंद्रमा से भी बढ़कर चमकते हैं,
और तुझे हीरों का हार पहनाते हैं यह अंगूठी।
तुझे अर्गला रंग और हिरण की चादर सजाते हैं।
तेरे माथे पर चमकता हुआ मुकुट है,
और तेरी प्रकृति की तुलना कोई नहीं कर सकता है।
तेरी नीली कंठ तेरे सौन्दर्य को और बढ़ा देती है,
और तू एक कमल पर शांति से बैठी हुई है।
तेरे हाथों में शंख, चक्र और गदा है,
सबकी रक्षा करने वाली अनंत सुरक्षिता।
देवता, मनुष्य, ऋषि और अनुयायी तुझे पूजते हैं,
मां, शक्ति के प्रतीक।
तू आशीर्वाद देती है और हमारी इच्छाओं को पूरा करती है,
सर्वोत्तम खुशी का स्रोत।
शिव की पत्नी और दुर्गा माता,
जय माँ अंबे गौरी, दिव्य श्यामा गौरी।
जय माँ अंबे गौरी, दिव्य श्यामा गौरी।
जय माँ अंबे गौरी, दिव्य श्यामा गौरी।
जय माँ अंबे गौरी, दिव्य श्यामा गौरी।
यह आरती मां दुर्गा को समर्पित है और विशेषकर दुशेरा के दौरान गाई जाती है, ताकि उनके आशीर्वाद और कृपा प्राप्त हो सके।
2023 Dussehra Wishes
May the divine blessings of Goddess Durga bring happiness and prosperity into your life. Happy Dussehra!
Wishing you the victory of good over evil, just like Lord Rama's triumph over Ravana. Happy Dussehra!
May this Dussehra fill your life with love, joy, and blessings. Happy Dussehra to you and your family!
On this auspicious occasion, may you be blessed with success, strength, and happiness. Happy Dussehra!
Let the goodness in your heart defeat the darkness around you. Wishing you a bright and joyful Dussehra!
May the powerful energy of Maa Durga guide you towards a life filled with peace and positivity. Happy Dussehra!
May the valor of Lord Rama inspire you to face life's challenges with courage. Happy Dussehra!
Sending warm wishes for a Dussehra filled with love, laughter, and good times. Enjoy the festivities!
May your path be illuminated with the light of truth and righteousness. Happy Dussehra to you and your loved ones!
Wishing you a day of celebration and a year of happiness. Happy Dussehra!
May the blessings of Maa Durga empower you to achieve your dreams and goals. Happy Dussehra!
On this special day, may your life be as vibrant as the colors of the Ravana effigies. Happy Dussehra!
May the effigy of Ravana burn away your troubles and bring happiness into your life. Happy Dussehra!
Let this Dussehra be a new beginning filled with success and prosperity. Happy Dussehra!
May the goodness within you always prevail, just as it did for Lord Rama. Happy Dussehra!
Wishing you a Dussehra that brings you closer to your family and loved ones. Enjoy the togetherness!
May the sound of victory drums fill your life with rhythm and happiness. Happy Dussehra!
As you celebrate Dussehra, may your heart be filled with gratitude and positivity. Happy Dussehra!
May the blessings of the divine be with you in every step you take. Happy Dussehra to you and your dear ones!
On this auspicious occasion, I wish you a life filled with love, laughter, and endless success. Happy Dussehra!
2023 Dussera Wishes images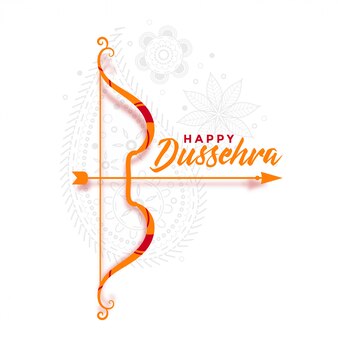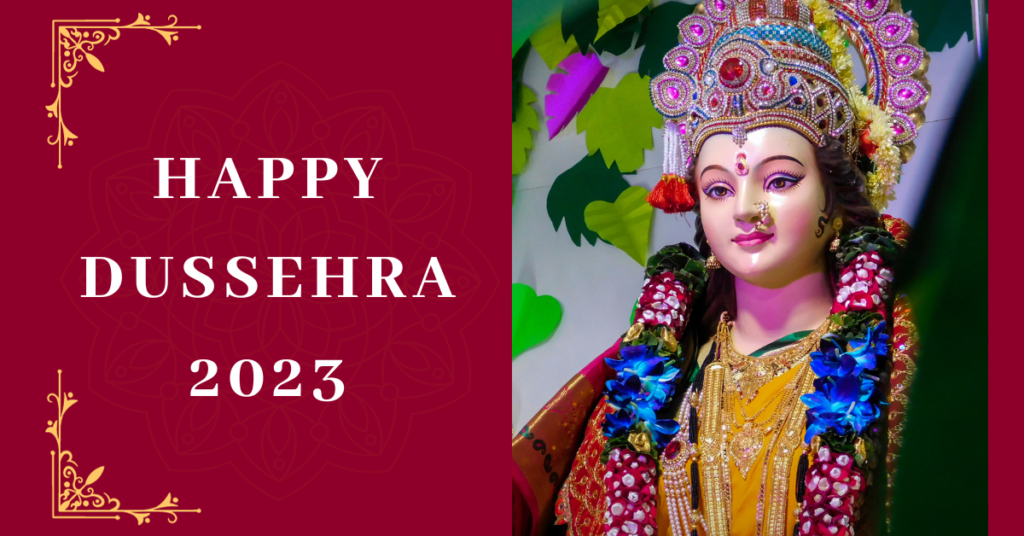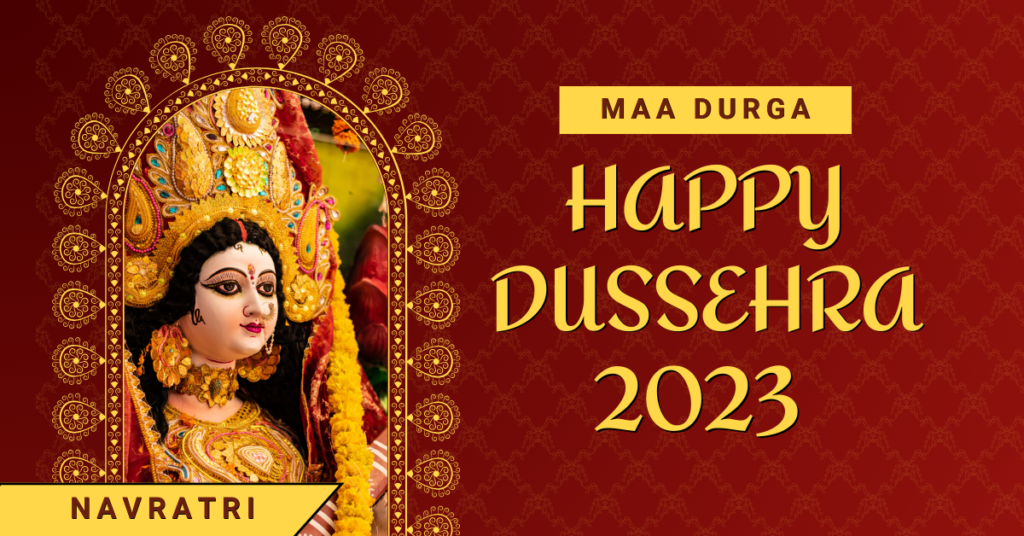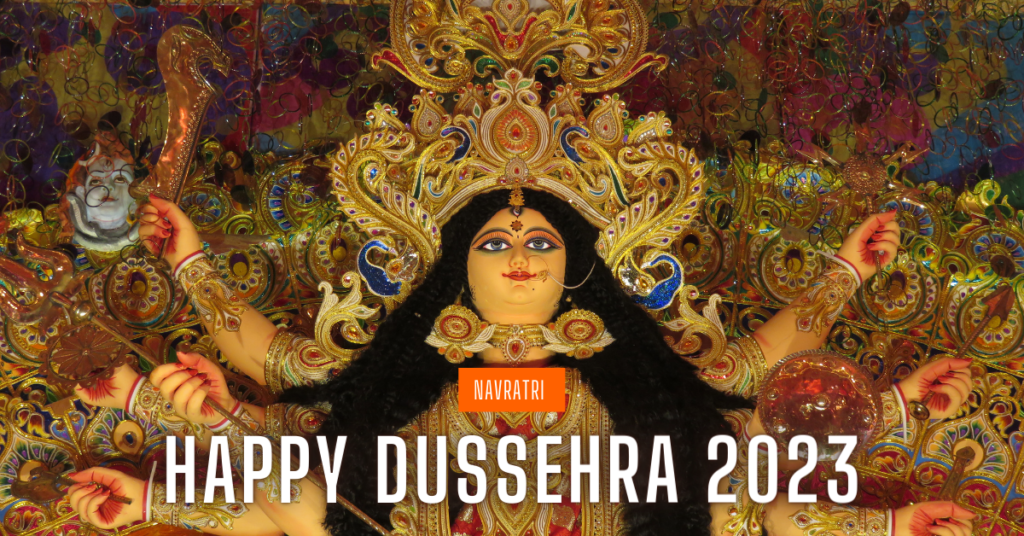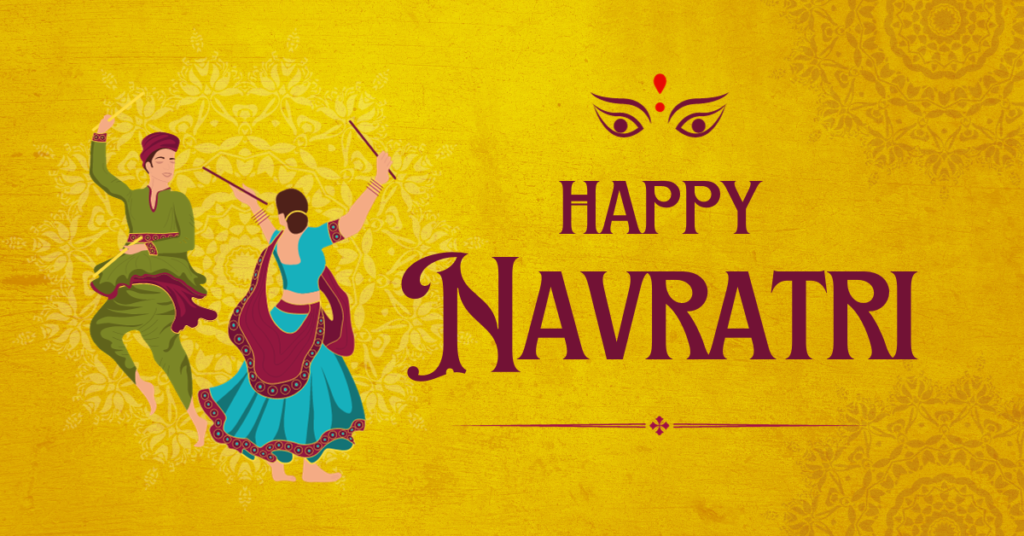 Most Famous Durga Maa temples in India
Vaishno Devi Temple, Jammu and Kashmir
Chamunda Devi Temple, Himachal Pradesh
Kamakhya Temple, Assam
Dakshineswar Kali Mandir, West Bengal
Amba Mata Temple, Gujarat
Maa Jwala Ji Temple, Himachal Pradesh
Chamundeshwari Temple, Karnataka
Bamleshwari Devi Temple, Chhattisgarh
Naina Devi Temple, Uttarakhand
Devi Patan Temple, Uttar Pradesh
Pushpa 2 New looks – Check out
When dussehra holiday in 2023
Dusserha holiday in 24-OCTOBER-2023
Dussehra holidays in school 2023
19-OCTOBER-2023 to 24-OCTOBER-2023
Dussehra holidays in ap 2023
16-OCTOBER-2023 to 24-OCTOBER-2023
Dussehra 2023 Start Date and End Date
October 15, 2023, to October 24, 2023